Service
Assignment Photography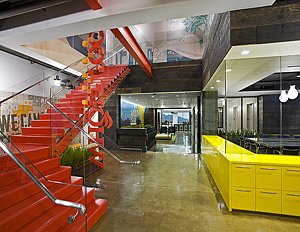 Y.K. Cheung Photography has been operating in California since 2000, mostly serving the Architectural and Interior community. Clients have included Wirt Design Studio, View Design, Gensler, Nadel, Jiun Ho Furniture, CSC, Elida Schujman, Soul Cycle, Sundari, Architects for Education, and Klawiter Planning & Design. We are providing a wide range of service from Architectural to Studio Photography. We charge on a day rate basis . For interior shoots, we normally work with one asistant and they also charge on a day rate basis. Contact us if you are interested in our services, and check the Commercial Architecure Gallery for our portfolio.
Fine Art Landscape Prints for Purchase
Vam has traveled around the world photographing Landscape & Architecture since he graduated from photography school. Most of the photographs of this kind were shot with 6x7 cm format film, resulting in images of a very high resolution and more natural color & contrast rendering. Most images in the Galleries (except the Commercial Architecture Gallery) in this website are of this kind. We also have more than 4000 images in our Photo Library. If you are interested in a certain subject matter or location and would like to see additional images, you are more than welcome to contact us and we will send you more images to consider. Instructions for purchasing images from this website may be found on the Purchase page.